Website Integrated Video management
Introducing the ultimate solution for seamlessly managing and showcasing your school's videos—our integrated Vimeo Professional video manager! Say goodbye to the hassle of dealing with ads, security concerns, and complex publishing settings. With our solution, everything is configured automatically and correctly right from the start.
Imagine a world where embedding videos onto your school website is a breeze. Our custom video block, designed exclusively for the iTCHYROBOT Video Platform, allows you to effortlessly select videos from your custom Vimeo Pro Channel. No more headaches, strange share links or video embed codes or concerns over which option to select for compatibility or strange play back issues caused by technical gremlins—just smooth integration for a polished online presence. Upload – Select – Publish!
But that's not all! If your school is already investing in a video service, why not make the smart move and migrate to our solution? Save money and simplify your life by consolidating your video management needs. Forget about juggling multiple systems and licenses; with us, it's all in one place.
Videos are a powerful enhancement to any website, and they're a brilliant feature for showcasing your school's creativity. We've seen some amazing examples over the years, and we're excited to help your school join the ranks of the innovative. Check out some of our featured sites for inspiration—see how videos can be seamlessly integrated into pages and even used as captivating feature headers.
Checkout some of our schools for Inspiration.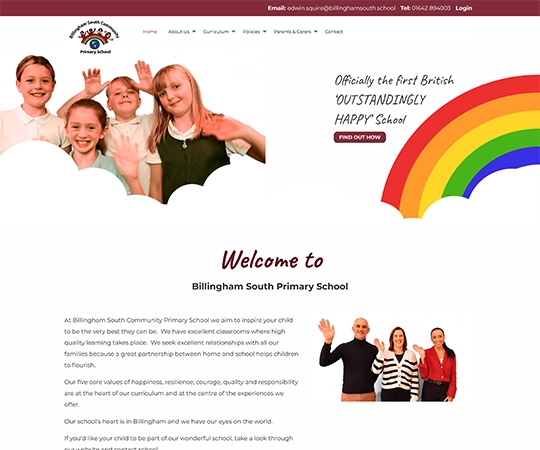 Officially the first British 'OUTSTANDINGLY HAPPY' School
Billingham South wanted to reflect their accolade and with the help of iTCHYROBOT Creative Team shot their own videos and had us help edit them to a transparent background for adding onto the site.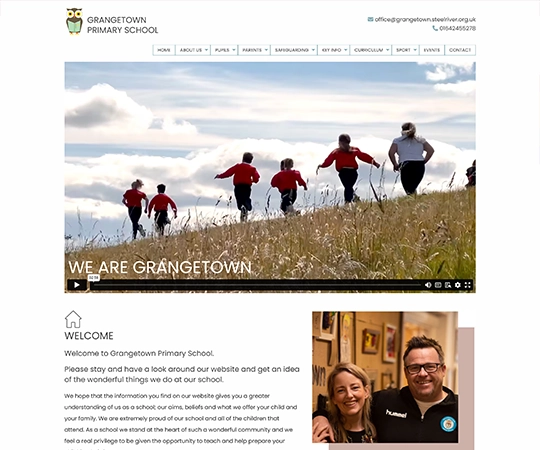 Grangetown Primary School
Grangetown Primary created an amazing video include aerial footage of their school, pupils engaged in learning and extra curricular activies all back with an amazing sound track created by the staff and pupils. The video is a great showase of what can be achieved with a few ideas and a little time.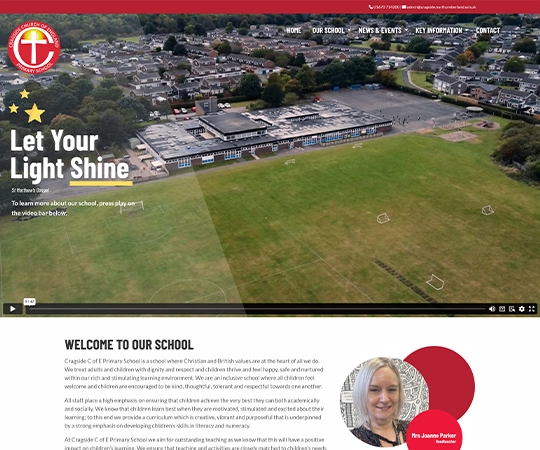 Cragside C of E Primary School
Answering the question "How we shine bright?", the Headteacher and pupils of Cragside school threw themselves into their role promoting their school and community on their introduction video.
Getting the pupils involved giving their views on the school is a great way to explore your schools vision and values.
Make your school website stand out with dynamic, ad-free videos that reflect your institution's uniqueness. Upgrade to our integrated Vimeo Professional video manager today and revolutionise the way you showcase your school's story online!