Modernise Your Parents' Evening Experience with Our iTCHYROBOT Primary School Parents Evening System:
The Office Admin in your primary school can finally breathe a sigh of relief as the days of organising appointment sheets, processing reply slips, co-ordinating appointments, avoiding double bookings and chasing up students for responses are over! Say hello to a more positive approach to running efficient Parents' Evenings.
The iTCHYROBOT Parents' Evening System is integrated within your website, and included within our licence fee, as standard.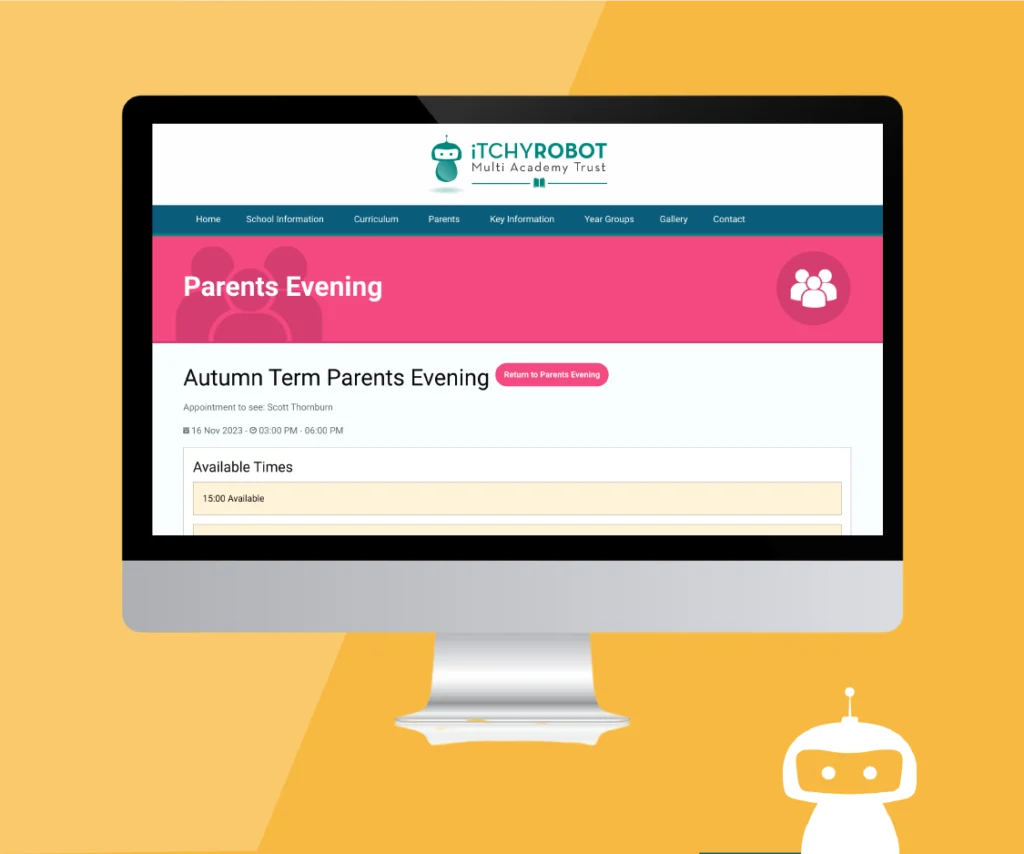 Benefits of Managing your Parents Consultations with our Parents Evening System
Empowering Parents:
Now, parents can take control of their involvement in their child's education by simply booking their appointments themselves. This user-friendly system puts them in the driver's seat, making the entire process convenient on any device.
Tailored to Your Primary School's Needs:
Primary school parents can book appointments with their child's class teacher and change their bookings if things change.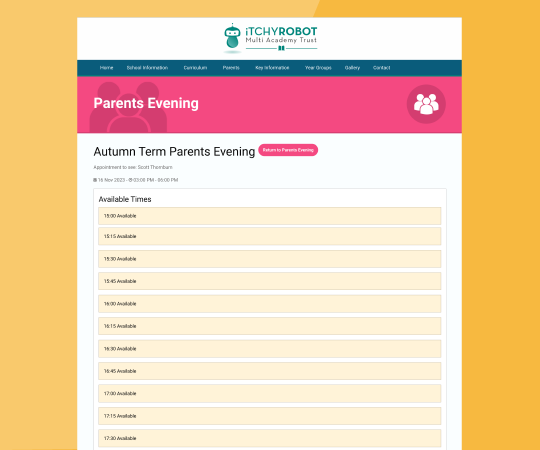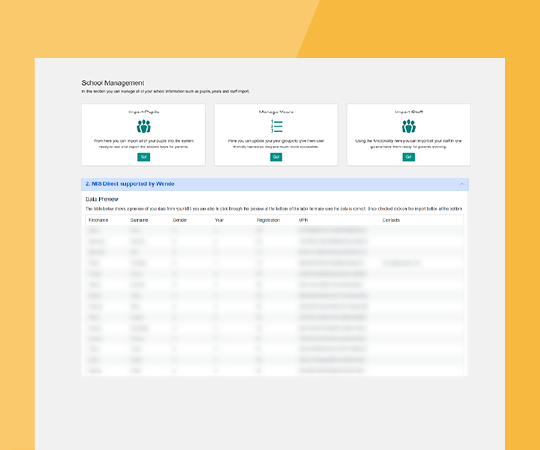 Seamless Integration:
Our system integrates with your Management Information System (MIS) using the power of Wonde. Wonde puts the school in complete control of the data you import and how it is used whilst ensuring that all your data is up to date and accurate, further enhancing efficiency. If you do not use Wonde we have other easy options to get your data loaded into the platform.

Customised Communication
Write and print off personalised letters for Parents' Evening that are personalised to each learner, creating a more engaging and meaningful connection between the school and parents. Not feeling overly creative, use our integrated AI Letter writing tool to help you get started.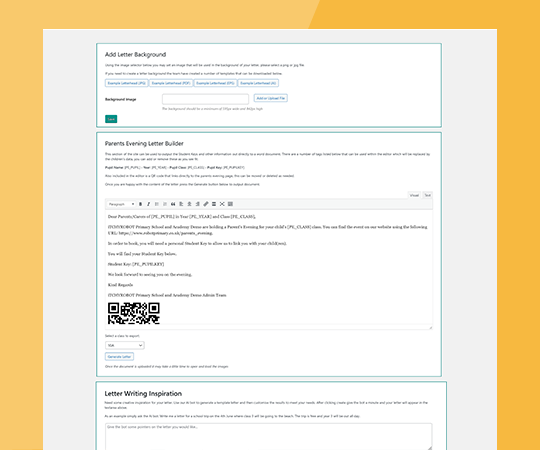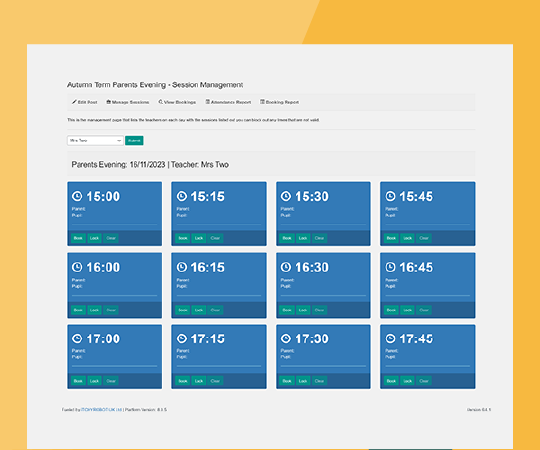 Teacher-Friendly Features:
Teachers love our system too! They can configure individual session durations, block rest breaks, and print off attendance schedules. This level of customisation ensures that teachers are at their best during Parents' Evenings and can get the coffee top ups they need!
Insightful Reports:
Track attendance and gather valuable insights with our system's attendance reports. This data helps you understand participation, plan more effectively, and continuously improve the Parents' Evening experience for everyone.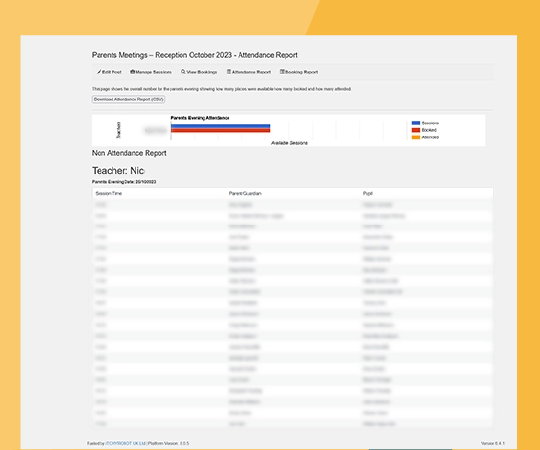 Say hello to a more efficient, positive parent-teacher interaction. Our iTCHYROBOT Primary School Parents Evening System is here to make scheduling, organisation and follow up a breeze.
Together let's transform the way you connect with parents, one appointment at a time!