MAT WEBSITE SOLUTIONS
Your MAT website is now not just a nice to have but a necessity. As the forefront of your Trust, your MAT website should be appealing to several markets, including current parents, prospective parents & schools and other key stakeholders. The purpose of the site differs from your standard school site and stands as a selling tool for your Trust.
Your Trust needs to portray impact, collaboration and shared goals and values. Many Trusts who have worked with us need to ensure that their brand is delivered professionally and consistently across all communication channels. Whether your Trust needs a shared approach to your brand, or you prefer for schools to promote their individuality; we can provide a solution.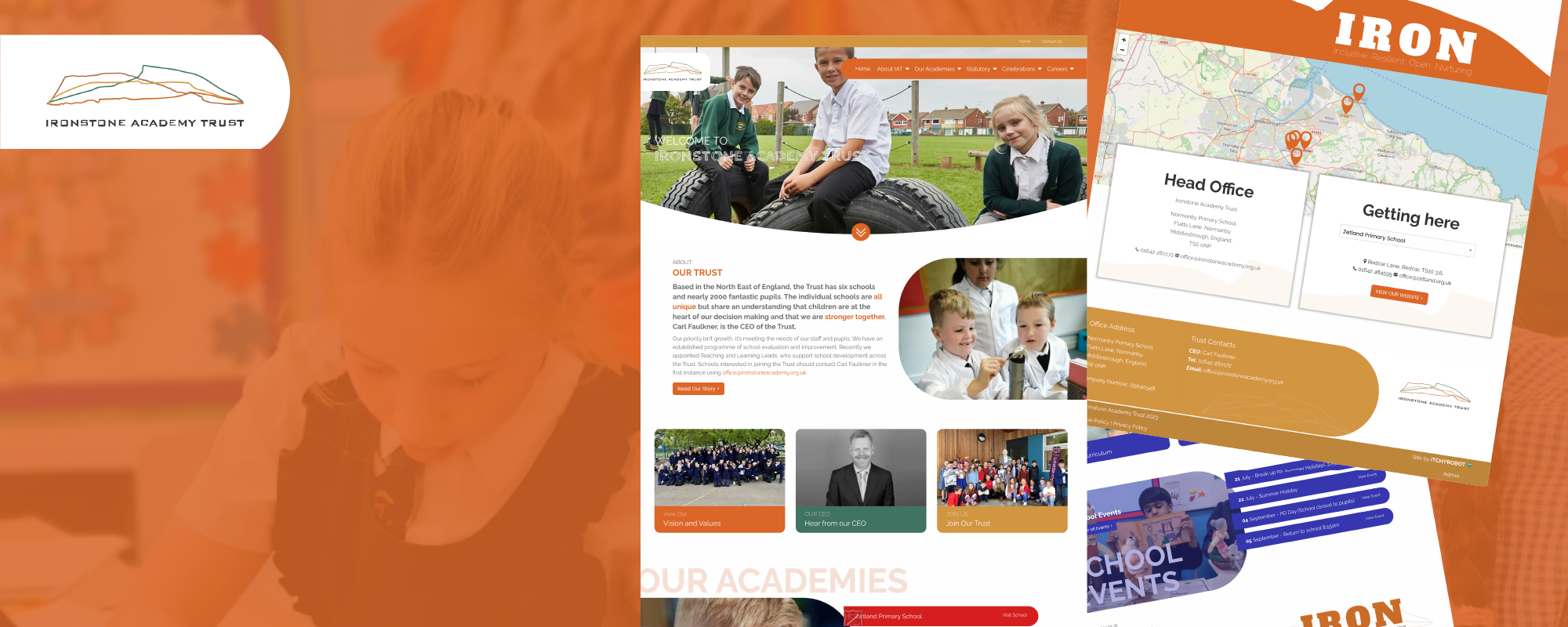 Ironstone Academy Trust
Unique or Harmonised designs?
Different Multi-Academy Trusts have different needs when it comes to websites. When MATs are formed, it's likely that each school within the MAT will have a completely different looking website. It's an important, but difficult, balancing act to ensure consistency across the MAT brand whilst maintaining each school's individuality and uniqueness.
Having such a range of sites within your MAT can cause issues between schools and for existing and prospective parents.
Whatever your design requirements, whether each of your academies have a unique design or you would prefer a harmonised approach across the Trust, our skill and experience will allow us to create the exact designs you're looking for. Designs with minimal changes across schools allow for bulk savings across the trust, lowering expense for the same high quality of design.
IS YOUR MAT LOOKING FOR A HARMONISED SOLUTION TO YOUR BRAND AND DIGITAL MARKETING?
For an informal chat with our team about your MAT needs, get in touch with us.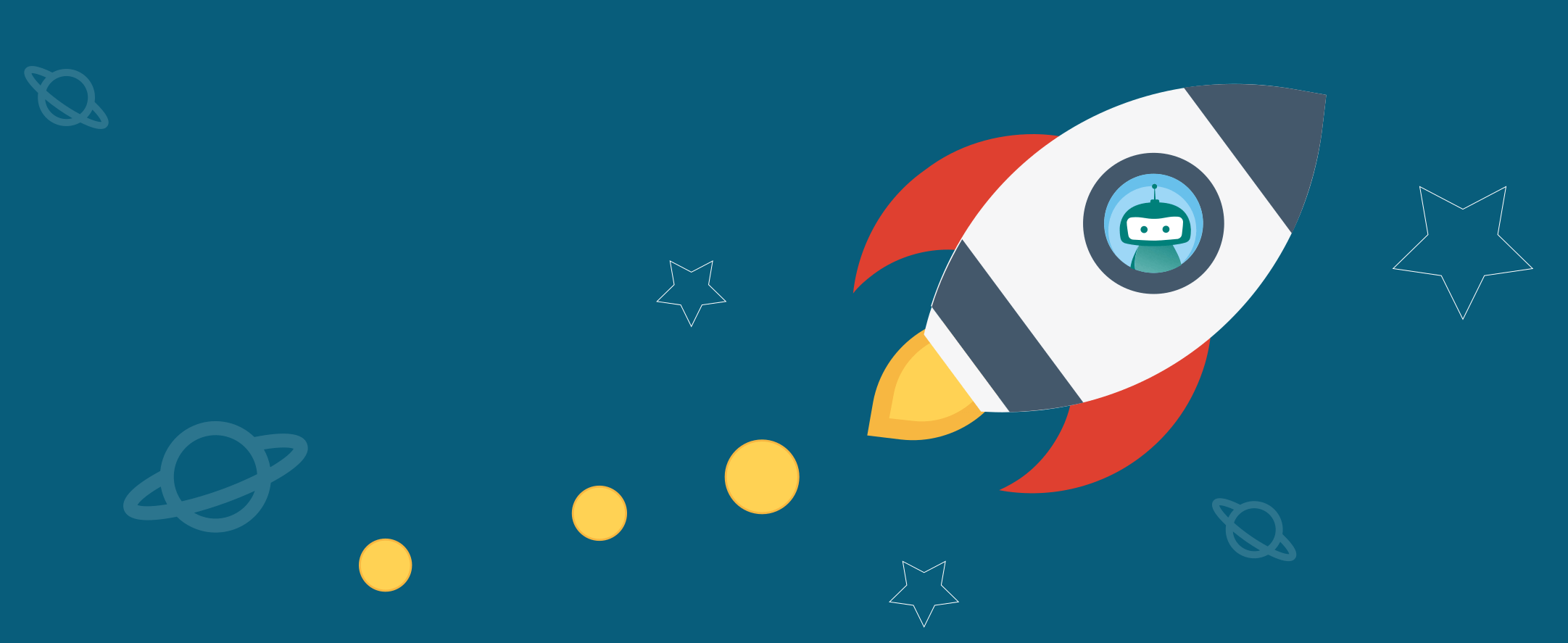 The iTCHYROBOT Approach
Investing in a new MAT website should be well thought-out, and the iTCHYROBOT Team have vast experience in supporting Multi-Academy Trusts to realise their vision and offer a consultative approach with all of our projects.
We understand that one-size does not fit all, and our approach to your Trusts website is unique and purely based on your Trust goals and mission.
Your website will come with functionality to ensure your MAT runs efficiently alongside a simple to use content management and unrivalled support, helping you long after your website is launched.
MAT website inspiration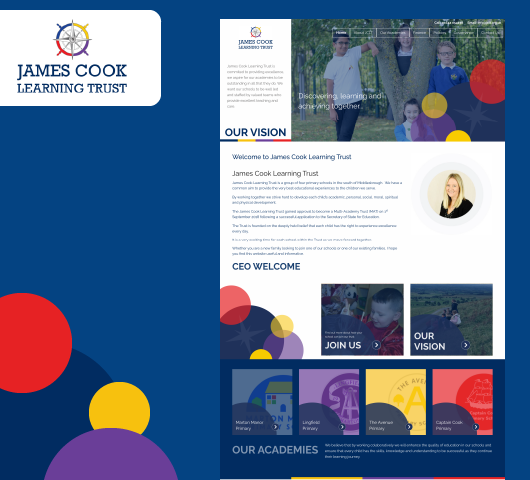 JAMES COOK LEARNING TRUST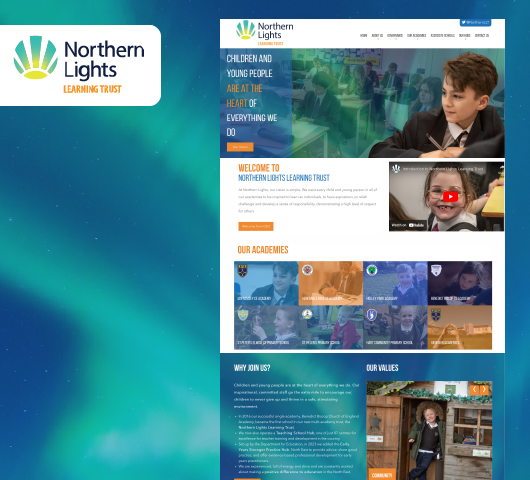 NORTHERN LIGHTS LEARNING TRUST WEBSITE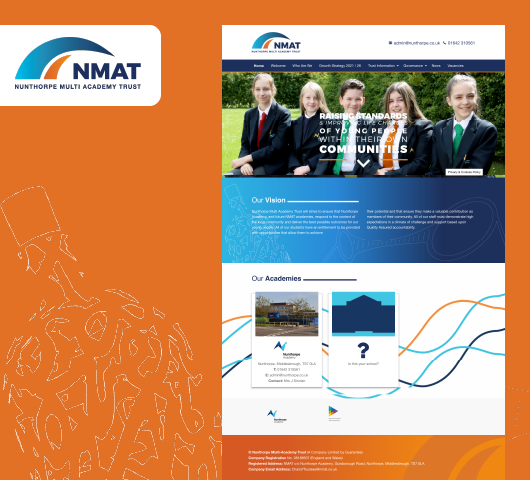 NUNTHORPE MAT WEBSITE
---
Start your Multi-Academy Trust website journey with us today