Join iTCHYROBOT and other amazing school suppliers for our annual iTCHYROBOT Event.
It has been over 3 years since our last event, and we CANNOT WAIT to meet all of the fantastic schools in the Tees Valley and beyond. We have a great line up of speakers and a good opportunity to network with peers.
What makes a great school?
Good leadership, effective communication, a culture of wellbeing and pupil aspiration?
We will be looking at all of these during the event, with some amazing guest speakers, all specialists in their field.
When is it?
Thursday, May 4th 2023
What time?
8.30am for 9 o clock start and concludes at 12.30pm
Where is it?
Acklam Green Centre, Middlesbrough
BOOK YOUR FREE PLACE
Places are limited, so early booking is recommended!
Guest Speakers
We have some fantastic speakers to enlighten you on various topics, with the aim of supporting your school to be GREAT!
We will be covering a range of topics including Leadership, Communication, School Wellbeing and more…
Take a look…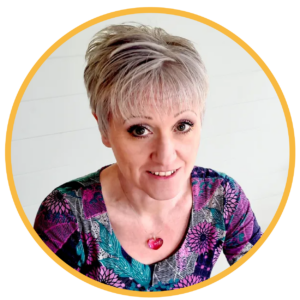 Faye Heming, Founder
'Taking your school from Good to Great'.
Faye's Bio

Faye is a freelance education consultant and trainer who works nationwide supporting leaders and teaching staff in primary education. She has over twenty-five years' experience in education in a variety of roles including teacher, headteacher, trainer, ECF facilitator, school improvement partner, and inspector.
About School Support Solutions

School Support Solutions is an educational consultancy and training company established in 2015. We support schools in identifying their strengths and areas for development, offering practical suggestions to bring about positive change.

We focus on two main services: providing high quality training and supporting school improvement. Our consultants understand the demands and challenges of leading a school and will work alongside school staff to provide bespoke support, guidance and training to ensure robust school improvement. As well as producing and delivering face-to-face training courses, many of which are bespoke to groups of schools and multi-academy trusts, we have created EduSuite, an online professional development training package.
What will you take away?

The aim of this session is to explore the findings of Jim Collins' research question 'Can a good company become a great company?' and apply this to education. Together we will as the question, 'Can a good school become a great school and, if so, how?'

During the session Faye will:

• share the qualities of a Level 5 leader

• explain why 'Good is the enemy of Great'

• showcase what excellent school leaders do well

• help you to understand how to apply the findings to you and your school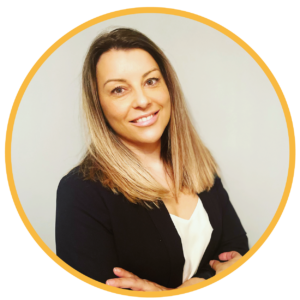 Becky Lambton, Marketing Director

'Make Communications more effective and impactful in your school'.
Becky's Bio

Becky has been part of the iTCHYROBOT Team since 2014, and brings with her a wealth of experience in communications and marketing. She has worked with schools for over 10 years, supporting them to embrace marketing and to share their school's story in an effective and impactful way.
What will you take away?

We are all inundated with a mass of information on a daily basis, from emails to social media and text messages. Schools need to publish information on various topics – ranging from urgent to passive so how do you get heard against the noise?

Managing your school communications can be time-consuming and often encounters duplication. This session will provide insight and advice on:

Gauging how your parents engage with your school
How to Identify the right channels for communication
Managing your parent's expectations
Reducing impact on the school office
Measuring how successful your communications are
Developing a Communications Plan and Policy for engagement and adoption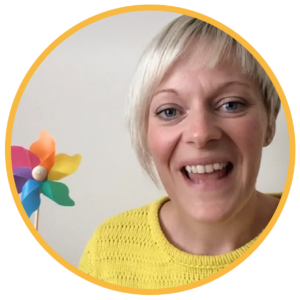 Jo Bradley and Chris King, Mindfulness Practitioners

'The necessity of punctuating days with peace and ease'.
Jo & Chris's Bio

Chris King and Jo Bradley, Co-Creators of WellBeings – Alliance Psychological Services

Jo and Chris both bring a wealth of experience from their teaching and mental health backgrounds, and have collaborated on the recent Wellbeings programme for schools.
About WellBeings

WellBeings provides easy to use short, daily practices as part of an effective whole-school approach in positively transforming pupil, parent and staff, mental and emotional health by actively developing skills in areas such as self-awareness and emotional management.
What will you take away?

Both working and home lives, are increasingly stuffed with huge demands, endless expectations, challenging floods of 'essential information' and a sense of continual change, change, change.

So how do we pause, settle and soothe our stress activated nervous system and find moments of ease and peace in all this busyness?

This session will provide you all with simple tools and practical ways of:

Pausing – wherever and whenever you need to (even in the middle of a busy school day)
Role-modelling how to settle and soothe in a moment of chaos/challenge
Effectively communicate and share strategies with children, colleagues and school families
Developing healthy habits to notice and nurture mental and emotional landscapes
Pointing to our collective responsibility towards a healthier generation of learners, workers and carers.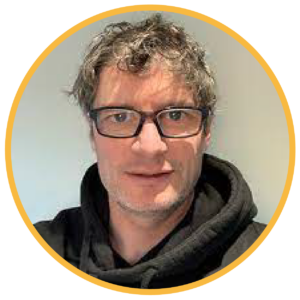 Andrew Stogdale, Founder
'Making the link between school and the world of work: Primary and secondary resources'
Andrew's Bio

Andrew Stogdale has been supporting schools with technology and raising aspirations for a quarter of a century. Yes, he IS that old. Despite claims to the contrary, Andrew does not claim to be an expert with coding and computers, instead he focusses on how digital technology enriches the wider curriculum and gives a sense of agency to all learners. A big focus of his work is bringing the real world into the classroom and providing genuine cultural capital for pupils through innovative and engaging projects involving real businesses and organisations.
What will you take away?

Aimed at teachers and leaders within primary, secondary and SEND schools

The session will explore the evidence for Career Related Learning (CRL) in school from Primary onwards, its impact on attainment and future life chances. Within this context Spark will showcase ready made activities, resources and planners that schools can use to ensure that their school is developing cultural capital effectively in respect of CRL. Delegates will have an opportunity to see 'behind the scenes' of the current resources and also influence the future direction of new developments.
About Spark Tees Valley

Spark supports schools with effective use of technology both within the computing curriculum and across the wider range of subjects. We don't get techie, we aim to develop confidence and understanding through authentic and engaging activities and projects. A strong element of our work is developing cultural capital through resources and projects that link the world of work with learning in school. Primary, Secondary and SEND schools use these resources in a structured way to contextualise what the children are learning in the classroom with real examples of careers and roles linked directly to curriculum objectives.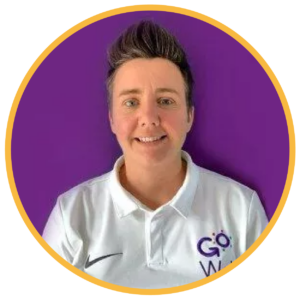 Sarah Price, CEO

'How can your school maximise the power of movement to improve wellness, helping children to develop a long-lasting healthy lifestyle'.
Sarah's Bio

Sarah Price is the CEO and Founder of The Go Well Community CIC. An authentic leader, who is passionate about supporting schools and organisations to maximise the benefits of movement. Sarah has led Go Well for 10 years and through her strengths in innovation has inspired and enabled the Go Well team to create a breadth of exciting and impactful services with movement at their heart.
About Go-Well

Go well comprises of a team of highly qualified and experienced PE teachers, Primary Teachers, Sports Coaches and Sport Development professionals, plus exceptional design and admin support.

Go Well design, create and deliver innovative educational programmes that maximise the power of movement to improve wellness. They are a people centred and values-based organisation who aim to build a connection, understanding and partnership with their customers.
What will you take away?

If I told you there was something you could do in your school, that would improve physical health, mental health, cognitive function and personal development, all at the same time, would you be interested to find out more?

Come to this session to find out more how you can maximise movement as a tool for child development in your school. PS, you don't need your PE Kit!