Thank you for your interest in iTCHYROBOT as a potential new provider for your school website. We would like to invite you to an online information session which will provide you with crucial information, gain an understanding of how the iTCHYROBOT team can support you with your transfer and new website. Plus, we will also be on hand to answer any questions you may have about the process.
The Background
As you will be aware, Durham County Council will be no longer providing their website support SLA to schools and will be withdrawing this service from 1st April 2024.
We understand that you may be sourcing information from a range of suppliers to provide this service and this is necessary to ensure that your supplier is the right fit for your school.
iTCHYROBOT Schools have been working within the education sector for the last 10 years and already work with many schools across the North East and beyond.
Following conversations with many schools across Durham, we have decided to host an information session to support schools with this transition and would consider iTCHYROBOT as a potential new supplier.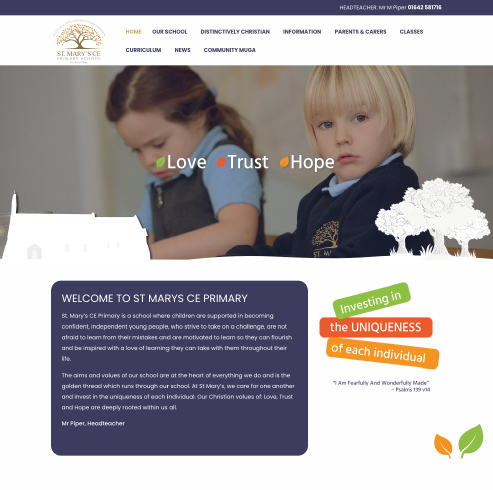 What will we cover?
Review the communication from Durham County Council and understand what the next steps are for transferring your website
How iTCHYROBOT can fulfil your SLA
Demonstration of the iTCHYROBOT school website platform
What you need to do and when
Any questions on the process
We will be running a number of sessions over the next few weeks to arm you with the information you need to be confident in your decision making process. Please select which date you would like to attend.
Dates
Thursday, 9th November at 10.00am
Friday, 10th November at 11.00am
Friday, 10th November at 3.00pm
Tuesday, 14th November at 3pm
How long for?
We expect the session to last around 1hr but you are more than welcome to to stay as long as you want if you have any questions.
Sign up Form for Information Session