A survey was created by the brilliant Parent Ping that analysed the decision making process for choosing a school for their child.
There were some interesting results, but not surprising that before choosing a school, the number one thing that parents did was visit your school website. Social Media was the lowest – which was a surprise.
You can see the results in the table below.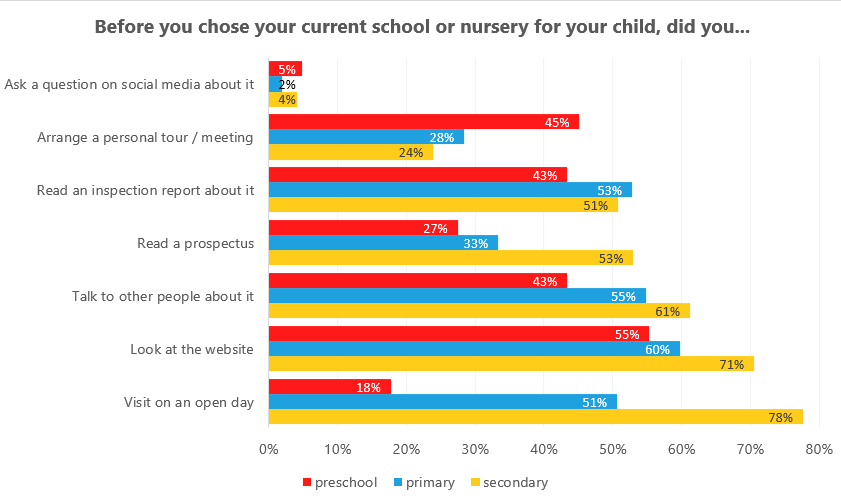 Be honest, if you were a parent looking at your school website would you be assured your school is saying all the right things? Does it really sell your school?
Any parent in the fortunate position of choosing a school for their child will be undertaking a due diligence exercise and as part of this your school website will be the first place they go.
If you take a fashion retail site for example, they would cater their home page of their website for promotions at varying times of the year. Christmas, for example, their home page would be packed with christmas party dresses, gifts, etc. How can your school take advantage of this?
Create a section on your homepage at key times throughout the year for these activities. You should have your home page set up for admissions with links to a page created specifically for parents considering applying to your school.
Everything on your school website should have a purpose. Whether that's just to provide information (i.e. staff names, year group curricula etc.) or as a sales tool, really consider what content you're putting on your site and where.
---
Where next?