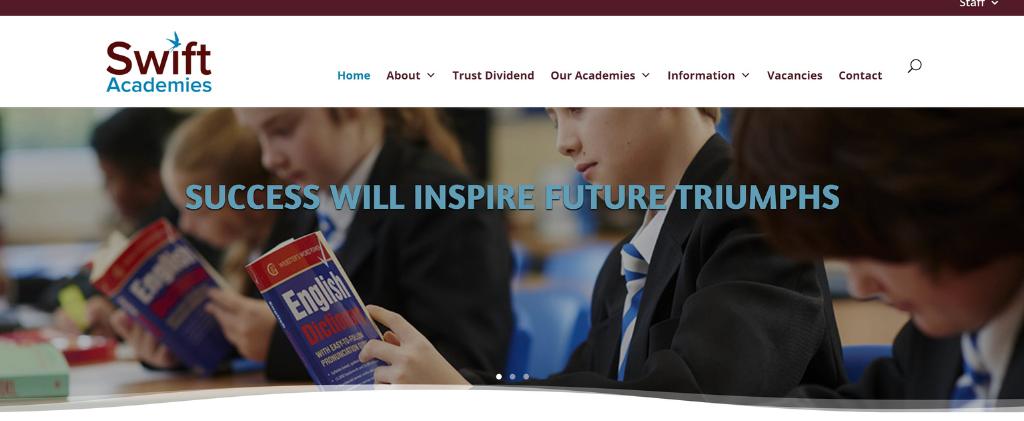 What They Wanted
Swift Academies are a Multi-Academy Trust who provide each child with a first class education and a range of extra-curricular experiences. The 3 schools are based in Darlington and as they continue to grow, they approached iTCHYROBOT as WordPress and web specialists to work alongside their CFO and IT department to broaden the skills base available within the trust.
Swift Academies have a well-established internal IT Team who care for the day to day running of the trust IT. Part of their remit was maintenance of the trust and school websites. With ambitious plans, the trust approached iTCHYROBOT to add their skills alongside the IT Team, bringing expertise in areas including specialist WordPress Multisite hosting, marketing, social media management, video production, graphic design, training, content support and web development.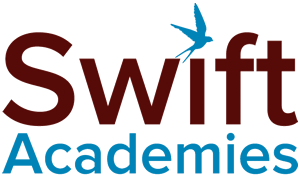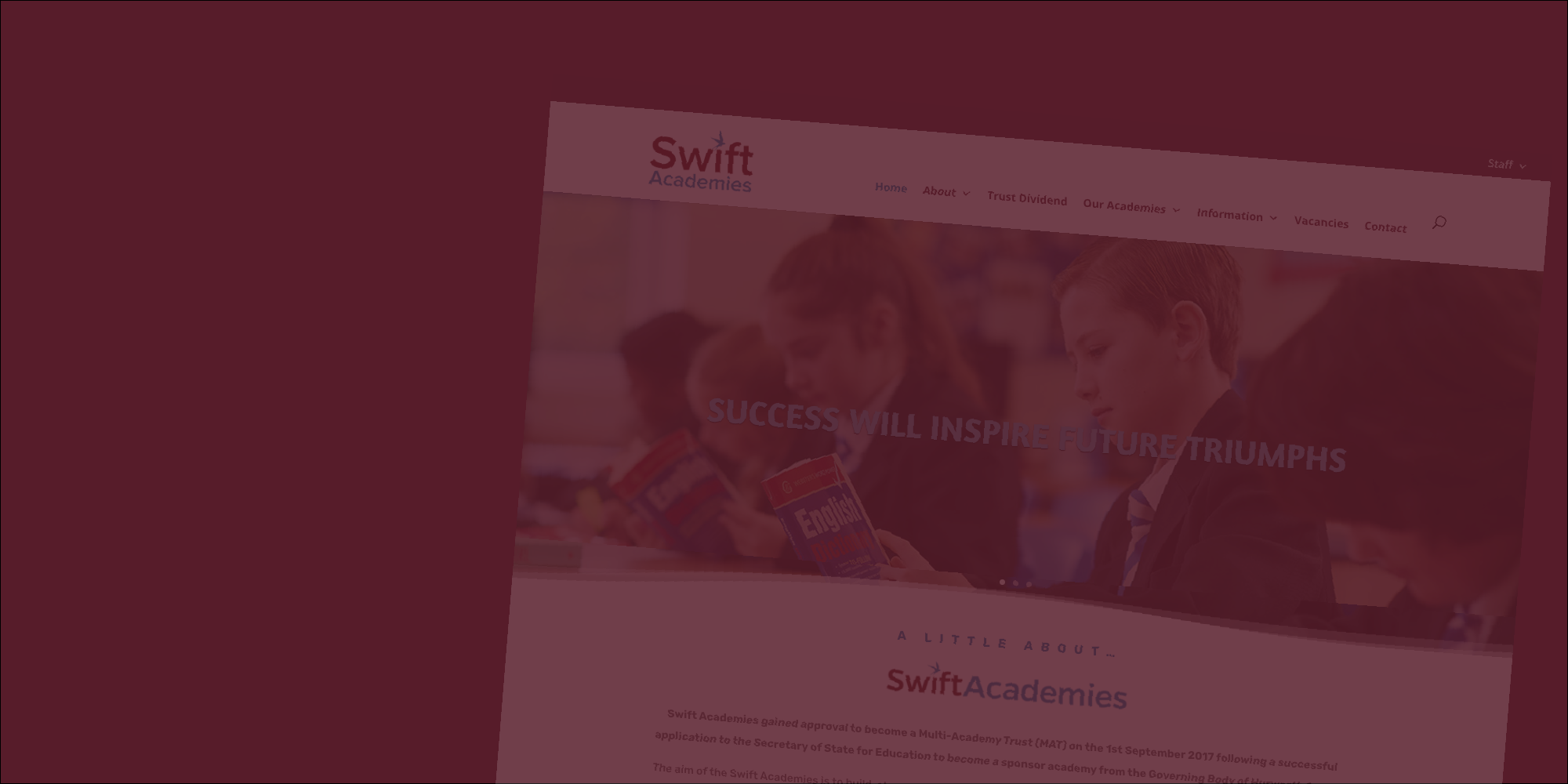 Specialist WordPress Hosting
As specialists in WordPress cloud hosting, our first task was a review of the current web provision. The IT team had done an excellent job and the sites sat on some excellent infrastructure. Our analysis revealed that improvements could be made including;
Faster provision
Dedicated Cloud hosting
Improved backup solutions
Halving the monthly hosting fees
Control over the hosting environment allowing us to provide a greater breadth of services.
Moving the servers and the website was completed alongside the IT Manager and his team with no downtime. The websites had been operational for a number of years and part of our process on transfer is to use our iTCHYROBOT House Cleaning plugin to conduct a thorough audit. At a basic level our plugin reported on;
Inactive plugins
Inactive themes
Out of date plugins and themes
File and ownership permissions
Site content and comment audit
Redundant content, images, uploads
After a team review, we conducted our house clean to ensure everything was up to date and obsolete data removed. It is quite amazing to see how all the plugins, themes, content and uploads build up over the life span of a website, creating extra work for those maintaining the sites, potentially causing slow down of the website and bloat for both backups and the online storage.
Part of your Team
Projects work best when we collaborate and co-ordinate our efforts. The Swift IT team have a vast knowledge of their domain and it has been great to be able to draw on their knowledge and experience as well as adding our skills alongside their own.
Now that all the hosting and maintenance are being serviced by the iTCHYROBOT Technical Team, we have been able to free up time from the Swift IT team. As we move forward, we are jointly supporting the content management of the websites and will develop new processes and add functionality to the sites to support the IT Team and the schools.
Updates
We are now working alongside Swift and each of their academies to provide continued website, content, digital media production and social media support. We are specialist WordPress experts and we can help manage, fix and update both technical and content queries on the site.
To support the IT Team we created a dedicated support request form for the Swift staff, making it quick and easy for them to get in touch with us. Our 24 working hour response time means that they're guaranteed to receive updates on their query promptly too, offering additional peace of mind. Our reporting solution has been developed on the Google Platform with Data Studio, providing a live dashboard view of all tickets.
By choosing to expand their department by outsourcing tasks to external specialists, the internal IT team have more time to focus on core IT work and have the reassurance that their website provision is in safe hands. Swift have increased the skills base of their IT department without having to spend additional funds on recruitment and salaries, allowing them to save money whilst acquiring the knowledge and expertise of our team. This includes access to graphic designers, video editors, drone pilots and marketeers.
What can we do for you?
We can;
Add skills to your team
Manage your social media
Create digital (and physical) content (Video, Photography, Prospectus, Banners, Signage)
Develop brand strategies and ensure brand guidelines are followed
Develop social media strategies
Manage social media posts for events, open days
Arrange and promote events
Complete a website and hosting audit
Initial Ofsted Content Check
Detailed Ofsted Check (We use an Ofsted Inspector and Ex Head Teacher to help with this)
This is not an exhaustive list as we are a small and passionate team who believe in empowering educational organisations.
We also like to promote our industry and have been found at careers fairs or talking to pupils about the range of roles available in the digital industry.
take a look at our Multi Academy Trust range of services.