School photography is key to sharing what exactly your organisation is about. Whether it's to populate your website, use on marketing materials or post on your social media, it's vital to make sure the photos you have are high quality. Capturing the fun and creativity that children exude, or the brilliance of your teaching staff & facilities is tough, but incredibly important.
Grab Attention
In the modern day and age where phone cameras are producing crystal clear, colourful images, there's no excuse for grainy, dull pictures. When people are looking at your website next to competitors, a lacklustre image is going to stand out. If they're scrolling through social media, a poor quality picture isn't going to make them stop and read the caption. An exciting, colourful image is much more impressive. Your website and social media profiles can be a person's first impression of your school, so make sure they're up to scratch!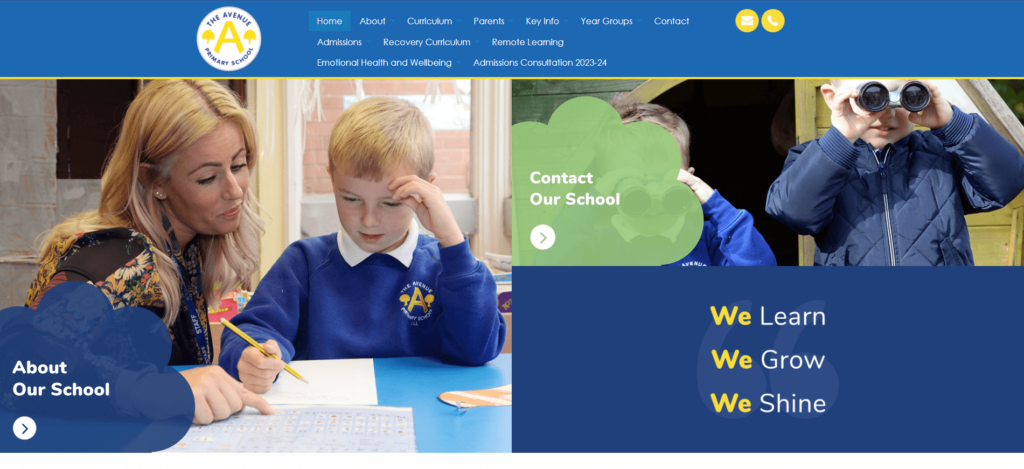 Communicate Values
As the famous saying goes, a picture tells a thousand words! This is especially true when it comes to schools. Parents want to be confident that they're sending their children to a happy, inclusive school that instils them with values and learning to help them grow and flourish. A picture of sad or confused-looking children doesn't do this! Using images of teachers engaging students, or happy children playing provides much more positive imagery and will reinforce your values better.
Improved Search Engine Presence
Images can have a huge impact on your website's search engine optimisation. If your image's captions and/or alt text are accurate, and a genuine description of the image, it can increase your domain and page authority, increasing the chances that Google will increase your page ranking.
School Photography on Social Media
Photos with people in them always attract lots of engagement and publicity on social media. This is especially true for schools posting photos of their students doing things! Parents and extended family of the children in the picture can never resist commenting on or sharing the images. This feeds into Facebook's algorithm, causing them to be shown to more people. This helps boost your online presence and brand awareness.
Whenever we work with a school, we offer a refresh of any photography as part of our services. If you'd like to learn more or book a photography session at your school, contact us today.
Make sure you are following iTCHYROBOT Schools on all of our social media platforms to get our our latest news and posts. Or sign up to receive our latest information and Blog content direct to your inbox with our Newsletter.