Kids love it, adults loathe it, but at this time of year, extreme weather conditions are often unavoidable! With weather forecasters predicting freezing temperatures across the northeast, accompanied by up to four inches of snow and bitterly cold winds, now is the time to make sure your parents and carers know where to find those critical nuggets of information like school closures and bring outdoor clothes to build igloos! According to meteorologists, the heavy wintry weather and plunging temperatures will likely start at the beginning of December.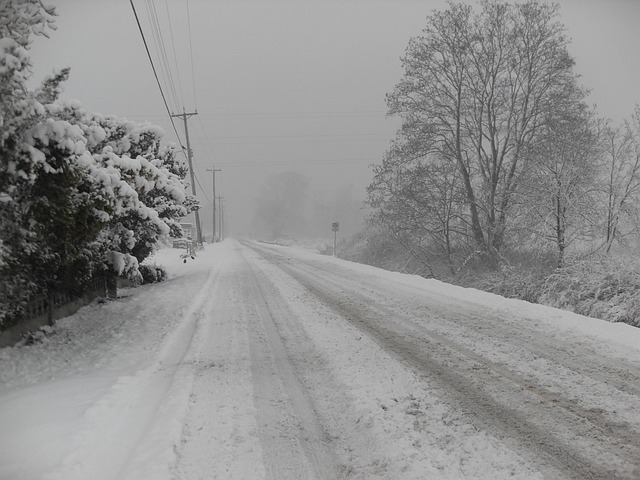 So what does this mean for schools?
In the event of extreme weather conditions, school leaders and business managers should be able to disseminate information about school closures to parents, carers and staff, swiftly and effectively. With schools having established robust online learning provisions during COVID, closures should cause minimal disruption to students' learning if the supporting communication strategy is effective. This potentially means online learning for students and remote working for staff. In situations like this, communication is critical.
Before any inclement weather or the "Beast from the East" emerges to bring roads to a standstill, it is important to evaluate the systems your school or trust uses to disseminate information:
How many forms of communication does your school or trust send?
How do you assess the effectiveness?
Is there a lot of redundancy and duplication of the same message on different channels?
How much time or money is spent on communication tools that parents/carers don't read or use?
At iTCHYROBOT, we appreciate simple solutions that are to the point. If you have not used it before, your iTCHYROBOT school website has an alert feature to ensure that messages are delivered – effortlessly and fast. When it comes to finding time-sensitive information, your website is the first place everyone looks. In the event of a school closure, a warning message will automatically appear on the homepage of your school's website, allowing parents, carers and staff to see it immediately.
In response to the current threat of a 2010, or even 2018, weather occurrence, we have added an effective comms and alerts component to our Wednesday afternoon training. If you are a regular at our training sessions, you will know how well Scott explains how to use your website to maximum effect. If this is new to you, please book a session and learn about the useful alerts feature, before an emergency hits!
As with all communications, monitoring is critical. At iTCHYROBOT, we can assist you by conducting communications audits to assess the effectiveness of your communication channels, since it is crucial that parents and carers know how to access information and look for school closure notices before warning sirens are sounded.
Our School Communications Audit is a valuable insight tool, auditing the efficacy of your school communications systems with tailored guidance that will save your school's budgets – not to mention easing the burden on school office staff!
What is included in our School Communications Audit?
Access to our proven audit framework that evaluates your current marketing communications
Access to our Comms Audit Self-evaluation, including a video tutorial on how to complete it
Access to surveys for parents, carers, staff and senior leaders
Training on how to add these to your school website (WordPress)
How Does This Help Parents/Carers Access Vital Info?
iTCHYROBOT also issues Parent Comms Cards featuring the school's logo, phone number, address, QR code and a link to the communications strategy on the school website.
Our handy business card-sized Parent Comms Cards are designed to be kept in a wallet or purse for easy reference for parents and carers. The result is fewer phone calls to the school office, allowing staff to spend more time on the daily operations of a busy school office.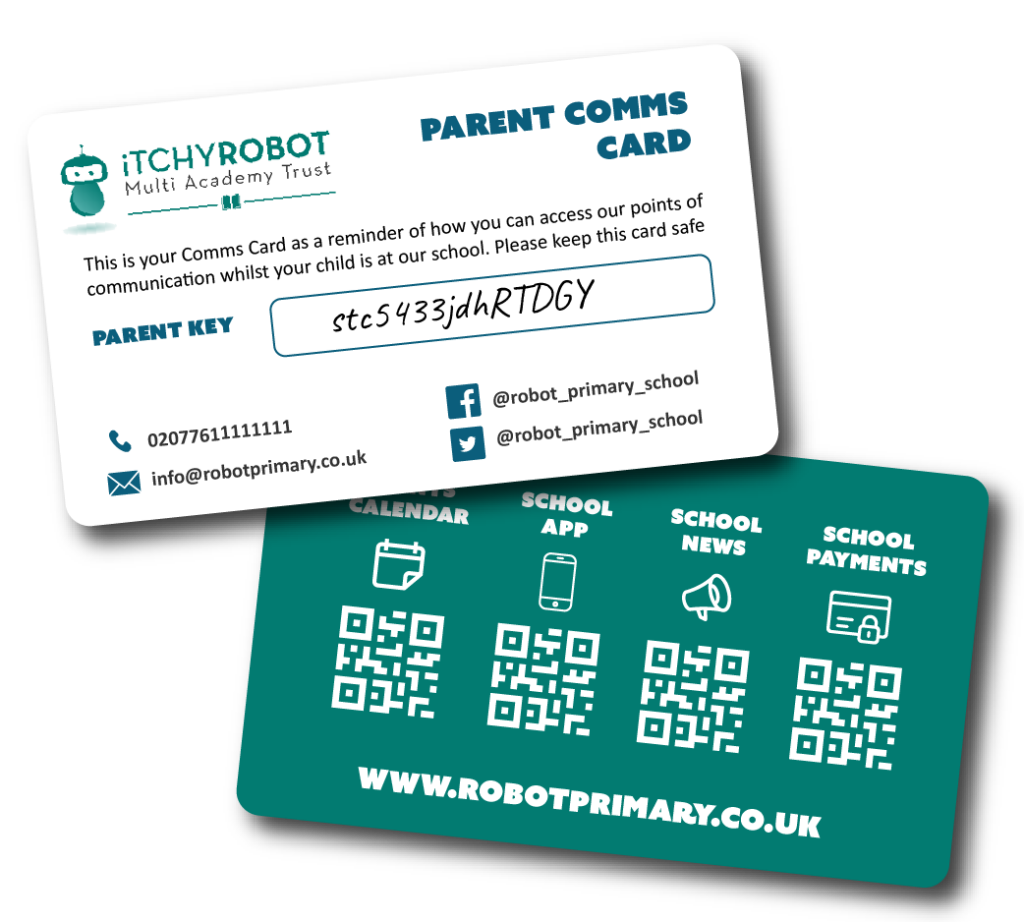 How Do You Know Your Communications Work?
If you aren't measuring the effectiveness of your communications, you may be frittering your school's budget away. Our Comms Audit provides a structure for managing, measuring and providing the information for you to assess the effectiveness of your communications, potentially saving your staff time and your school money.
For a limited time only, we are offering a discount on our School Communications Audit.
To experience guaranteed improvements to your school's communications strategy, book today.