If you are a CASBAM school, then we have a fantastic offer for you!
You're ready to update your school's website so it effectively communicates your key messages, reflects its unique personality and saves you time and money.
Then you don't want to miss out on this limited-time offer available exclusively to CASBAM schools that will transform your school website, deliver outstanding functionality, showcase beautiful design that truly reflects your setting and communicates your school's vision and values to stakeholders with crystal clarity.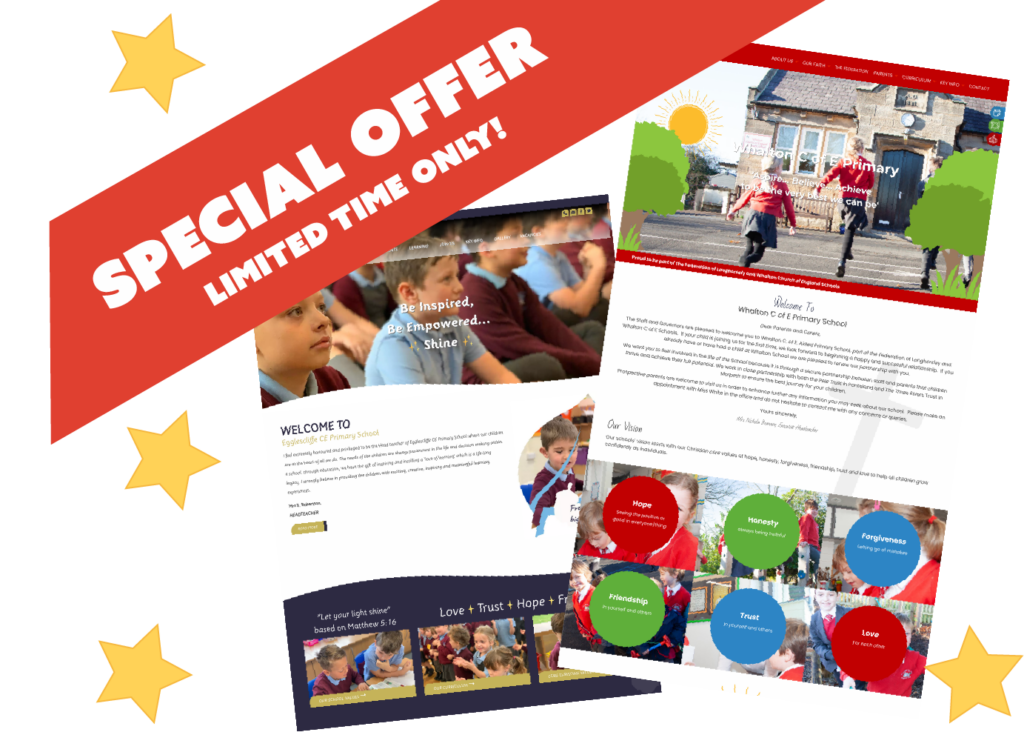 Does this sound familiar?
Your school website is looking outdated and clunky
Visitors find it hard to navigate or find key information because the pages lack organisation and clarity
The design doesn't reflect the amazing things happening in your setting, and your school's unique vision and values are lost somewhere in the noise
You feel ill-equipped to make simple changes, edit or update the site, and it is becoming a time-drain for staff
If this sounds familiar – you are not alone!
So many schools we have worked with over the years faced these very same challenges with their websites and weren't sure whom to turn to in order to change things.
That was until iTCHYROBOT helped them transform not only their website design, but used over 11 years of experience working with schools on their marketing and websites to ensure they had a website that communicated their vision and values, saved them time and money with its intuitive functionality and proudly showcased their unique setting.
Who Am I?
Hi, my name is Rebecca. We met on 11 May in stunning Kendal at the Cumbria Association of School and Administration Managers.
During my time at the event, I met some fantastic people with inspiring stories championing incredible settings, all facing similar financial challenges within their schools.
This experience inspired me to package together my 20 years of marketing knowledge, skills and expertise working with schools and bring you this transformative offer that won't eat into your already limited budget, but will ensure you gain an online presence that reflects the unique personality of your school, saving you time and money.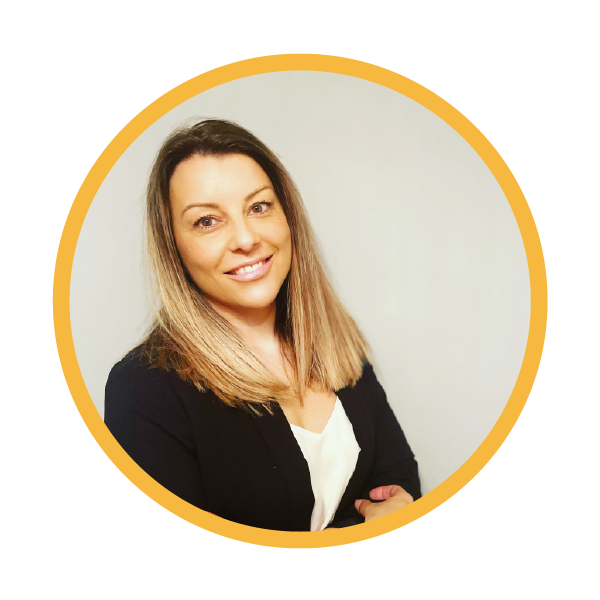 What's the Offer?
This exclusive offer will deliver you an intuitive and beautifully designed website that will wow your visitors, leave you feeling confident to share your vision and values with the wider world, as well as saving you time and money.
This offer will deliver
Exploration of your school's brand identity, messaging and clarity of your vision with an initial consultation session with our Marketing and Design experts.
A fully customised website expertly designed to reflect your school's unique personality.
An easy-to-use content management system, packed full of features to save your school time and money, including a Parents' Evening System, survey tools, calendar, social media integration, newsletters and much, much more.
An organised website for your school that is simple to navigate so stakeholders can find the information they need quickly and easily and leave feeling impressed and informed.
Confidence in using our content management system, so simple updates and website management are no longer a time drain.
All of your domain and site transfer management – because we prioritise protecting your time.
So, if you're ready to bring your website right up to date, showcase your school with confidence, save time and money with intuitive systems and leave your visitors with a sense of clarity of your vision and values, this is the offer you have been waiting for.
Your Investment
Our school websites are deliberately and carefully priced to ensure value for money. Our closest competitors charge in excess of £3000 for a custom designed website so we do believe our offer is one of the best in the industry.
Standard pricing
Custom Design – £299
School Platform – £75 per month (for 36 months)
Annual Hosting – £150 per annum
Training – £225
TOTAL COST YEAR 1 – £1574
CASBAM Offer
Custom Design – £299
School Platform – £75 per month (for 36 months PLUS 3 months FREE
Annual Hosting – Year 1 FREE
Training – FREE
TOTAL COST YEAR 1 – £974
SAVING £600!
Book a free, no-obligation call today to find out more and secure your space on our schedule.
Ready to go with the offer? Complete our form below and we will get in touch with you to get started.
By providing your details in the above form, you are agreeing to receive information from iTCHYROBOT regarding this offer.
Why Choose iTCHYROBOT Schools?
Over 10 years experience in crafting school websites
100% of our schools would recommend us to other schools.
Support goes far beyond the launch of your school website.
Are you ready to get started?
TERMS OF THE OFFER
These Promotional Offer Terms and Conditions are supplemented by our Terms and Conditions of Website Use and our Privacy Policy and our Terms for Business Customers and they are binding upon you.
The offer is available to schools in Cumbria only.
The offer is must be taken by 31st January 2023. However, we will honour websites up to March 31st 2023 if signed up prior to the January deadline.
This offer cannot be transferred, or its value used against any other product or service.
This offer relates to an SLA term of 36 months and the cost of the licence fee and annual hosting fee will revert to the standard rate in Years 2 and 3
Any meetings/consultations will be undertaken via Teams or Zoom unless otherwise agreed.
All costs stated are subject to VAT.