In good company
WordPress is one of the best examples of an open source development community. As a platform it is solid and robust at its core and it allows companies to thrive within its eco-system. At iTCHYROBOT we rate it highly and have over the last 10 years built many websites themes and plugins for the platform.
WordPress is used on somewhere in the region of 34% of all published websites. With that in mind I decided to have a look at the company we keep and see who else out there of note is using and building on the WordPress platform.
Here is my top ten from around the world both big and small companies that represent in my view the best of WordPress or who are pushing the platform forward;
Offical Website of Sweden
To start off how about a country website developed on the WordPress platform!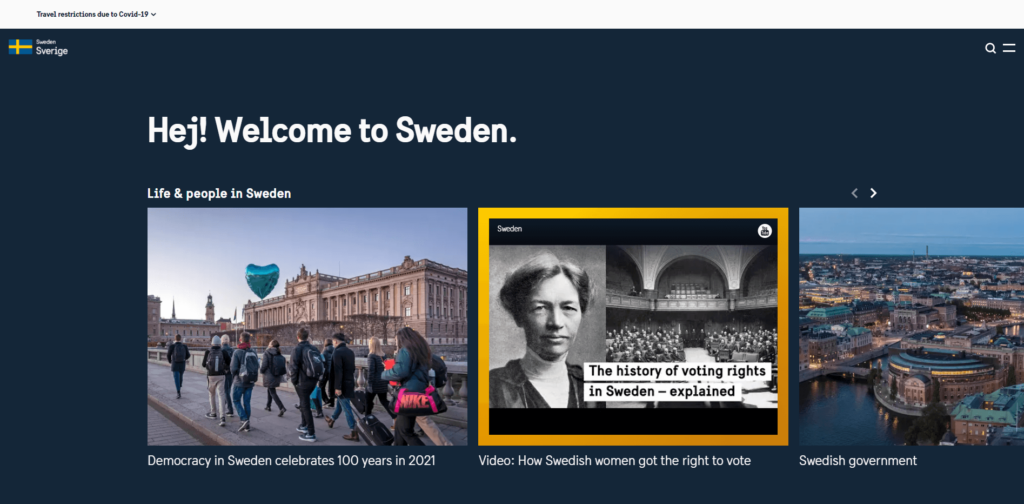 The Whitehouse
Ok, so vaguely impressed by a country being represented by a WordPress powered site. What about one of the world's foremost governments.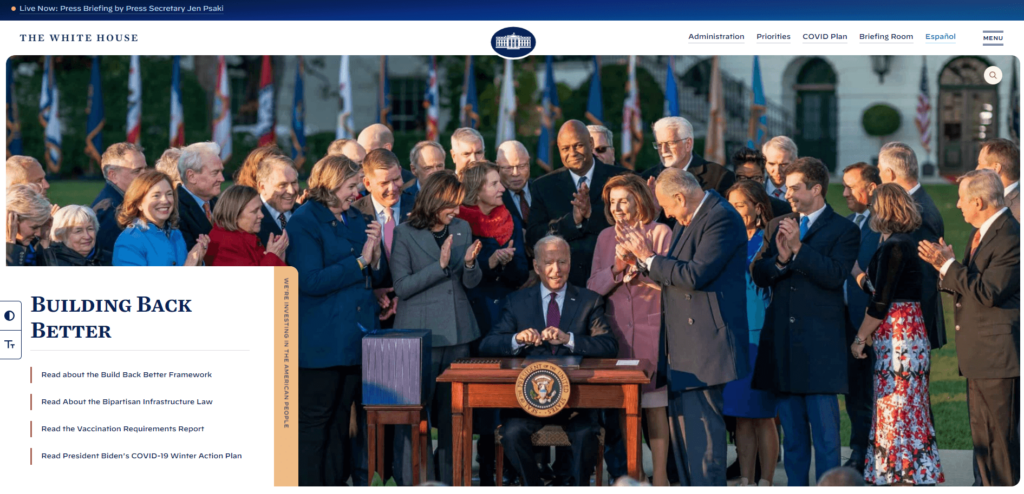 The Walt Disney Company
No introductions necessary here I'm sure.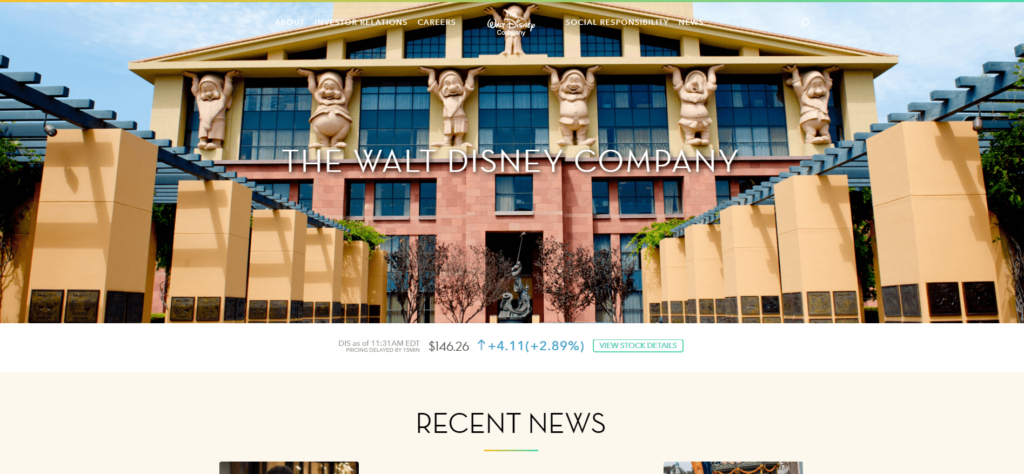 Sony Music
This was an interesting find and one of the largest brands in the music business utilising the WordPress platform for their web site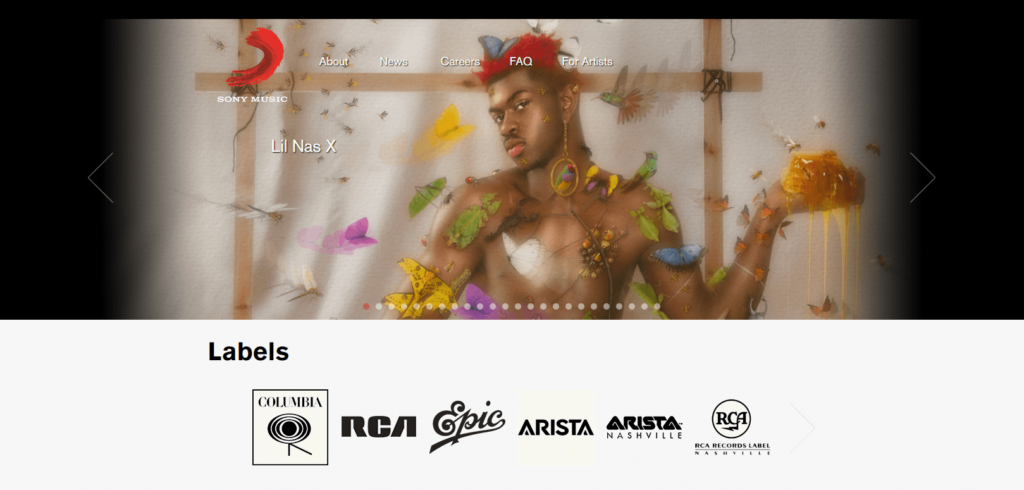 New York Times
The New York Times showing how scalable the WordPress platform can be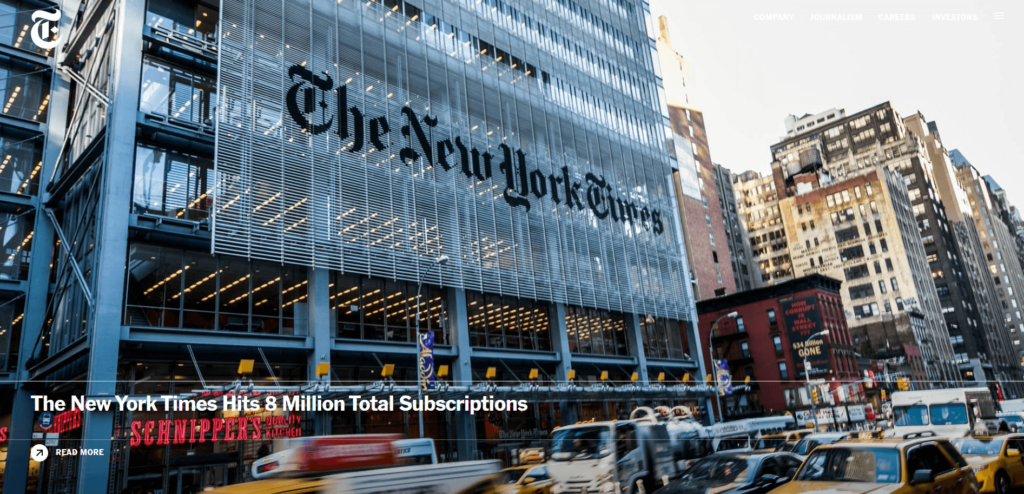 Star Wars
I've thrown this one in as the nerd in me has enjoyed Star Wars since first seeing it on a super old TV screen laid up in bed as a kid with the Chicken pox one Christmas.  Now the annual Star Wars fest happens every Christmas.
This site is a bit marmite.  They have fallen into the stereotype of WordPress only for blogging and utilised it on the News section and not on the main website.  Ending up with two CMS platforms when looking over their site WordPress could have done it all.  They could have used Multisite to separate the news from the main site or anything else for that matter.  An opportunity missed by it when I saw Star Wars using WordPress I had to include it in my top 10.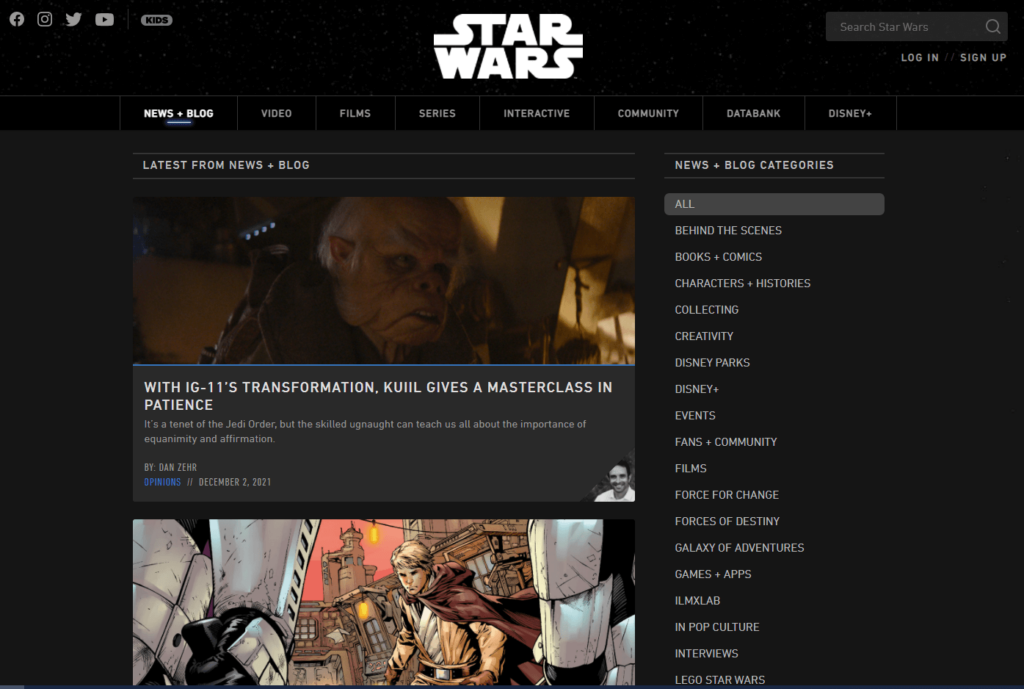 Marks and Spencer Business
https://marksandspencerforbusiness.com
UK retail giant Marks and Spencer's are in on the action with their business and corporate gifts portal. This site uses a nice clean design very much in keeping with the WordPress style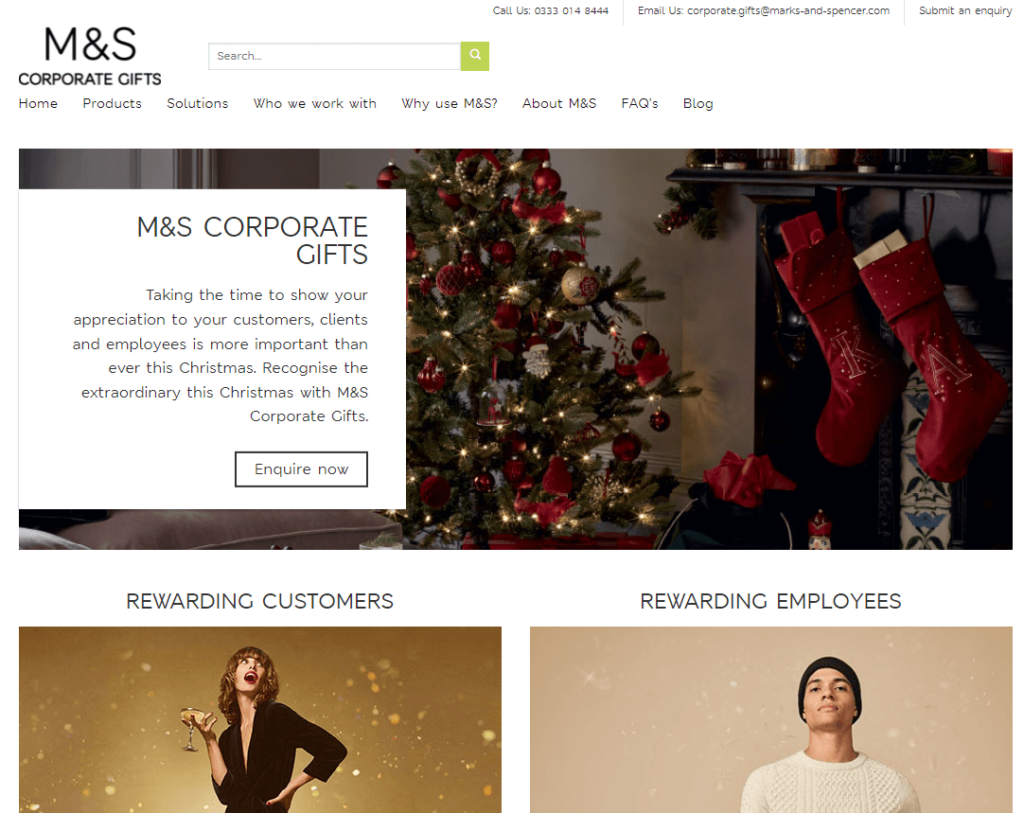 Big Bite Creative
While building this list I wanted to represent local talent and there is a company local to me who I have watched for a number of years and always been impressed with their work. The guys at Big Bite deserve to be included on a list with some of the biggest global brands as not only do they work on some top end projects but also for their involvement in WordPress development and plugins. Definitely worth checking out what the guys are involved in as they are a great representative for the talent available in the software industry in the North East of England.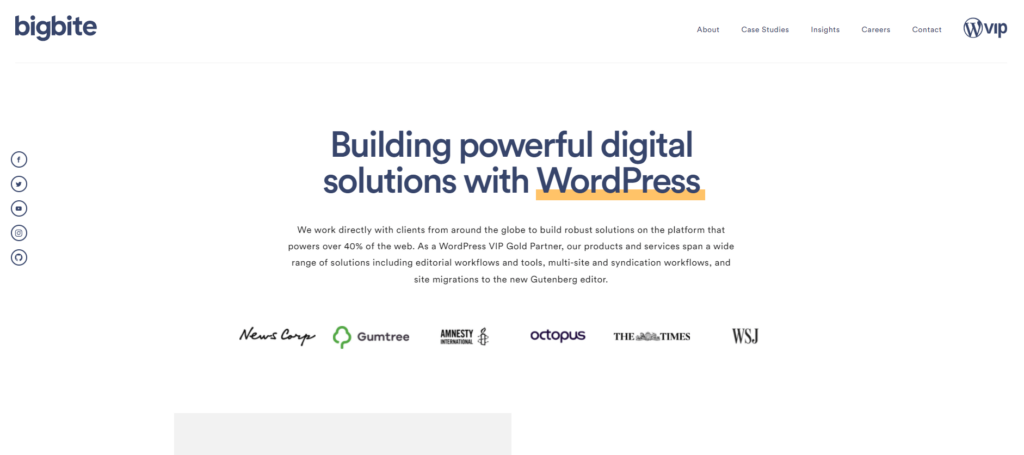 Usain Bolt
It had to be included for two reasons.
He's super cool and iconic
He's the fastest man in the world!
This leads me right into a topic that's really gaining momentum. Website speed and most importantly how fast your website loads for the end user. Sorry that linking was terrible but tough!
Maybe I'll take a more in depth look at what we do in iTCHYROBOT and the process we go through to optimize and test client websites so they load rapidly on a variety of devices and connection types.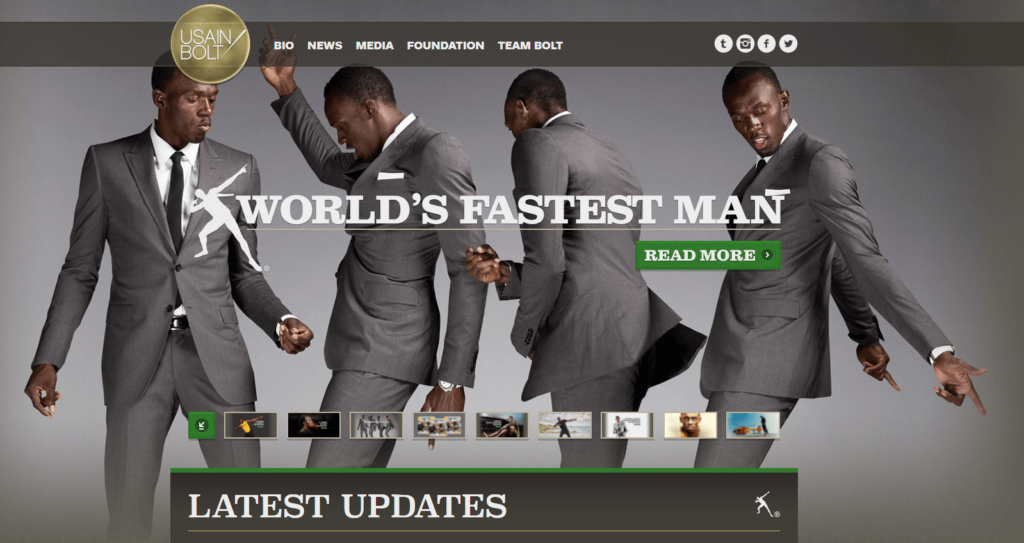 Conclusion
It is an exciting time to be involved in WordPress developments. We are well into the new world of Gutenburg and block design which has transformed how we not only build our WordPress themes but also how end users and customers experience our sites and create content.
As a content publishing platform the elegant user experience and intuitive user interface is pretty much unsurpassed for ease of use. 2020 is going to see some bold design changes if all the predictions come true so it should be an exciting year.
iTCHYROBOT 2020 WordPress Innovations
We already have a long list of core platform developments we want to complete and roll out to our schools. Among these are enhancements to our core Schools platform which is firmly based on a WordPress theme and regularly deployed in a parent/child configuration. Granted the dashboard has been significantly enhanced to the point that a lot of features no longer looks much like WordPress but that just goes to show how flexible and synergistic the platform is with whatever ideas you have.
Our next big steps and challenges are to enhance the Parents Dashboard Functionality and the Compliance Checker Integrations both of which integrate with WordPress.
We will also be enhancing the parents evening system with Zoom conferencing and booking digital appointments for parents who struggle to attend parents consultation slots during work hours.
Improvements to the statistics and reporting elements for parent and school community engagement and lots of UI/UX enhancements to the parent experience of booking a parents evening slot.
We will be continuing to work closely with our partners to integrate their functionality into our WordPress Core theme to give our school clients greater flexibility when it comes to on-boarding their teachers, pupils and parents.
If you want to learn more visit our solutions page here or follow me on
Our iTCHYROBOT Parents Evening System is now available as a WordPress Plugin for School Websites. If you are unsure if your website uses WordPress take a look at our handy checker or get in touch with the team through our contact page or ring us on 01642 688808.