It's important to future proof your plans and use technology to your advantage! Whether that's for digital marketing purposes, customer management or processing orders, there's plenty of tech out there to make life easier. One such platform is Microsoft Power Apps.
What is Microsoft Power Apps?
Simply put, Power Apps allows people with little knowledge of coding to develop custom apps for a range of purposes to help take your business to the next level. From automating processes to improving staff communication or organisation, and much more, the possibilities are endless.
It becomes especially powerful if your business uses the Microsoft 365 family of products. Native integration makes it simple to feed data from a source into the app and vice versa. However, Microsoft have added over 500 connectors, allowing users to hook up systems like MailChimp, Adobe products and more.
What are the benefits for schools?
Whilst the platform still needs skill and knowledge to set up successfully, the barrier to entry is a lot lower. This makes it much more accessible than other technologies, such as coding a website or app from scratch. This means that, dependent on what you're trying to do, you may be able to avoid outsourcing the app to an external company, thus saving money.
The real benefits come down to whatever you want your app to do! The possibilities are almost limitless, allowing you to set up automation, speed up processes, facilitate collaboration, track stock and much much more. Power Apps is truly what you make of it.
How are other people using it?
We utilised Microsoft Power Apps to create two apps for one of our clients, Cleveland Mountain Rescue.
Vehicle Tracking & Logging
The team utilises a fleet of vehicles for different purposes, whether that's actual rescues, general transportation or something else. It's important for everyone to know who's using what vehicle when, and why they're using it. We created a simple app that all the team can use to log when they're using a vehicle. This then gets transferred to a central system that everyone can access. If a certain vehicle is needed, but one member has it, they can check the logs and see if it could be retrieved and used.
This system also allows for maintenance checks to be requested and/or logged, keeping the vehicles in tip top shape at all times.
Automatic Document Creation
The second being automatic document creation, the team have forms set up to capture information on reports and activity, once received these entries are turned into word documents which are then stored within the team SharePoint.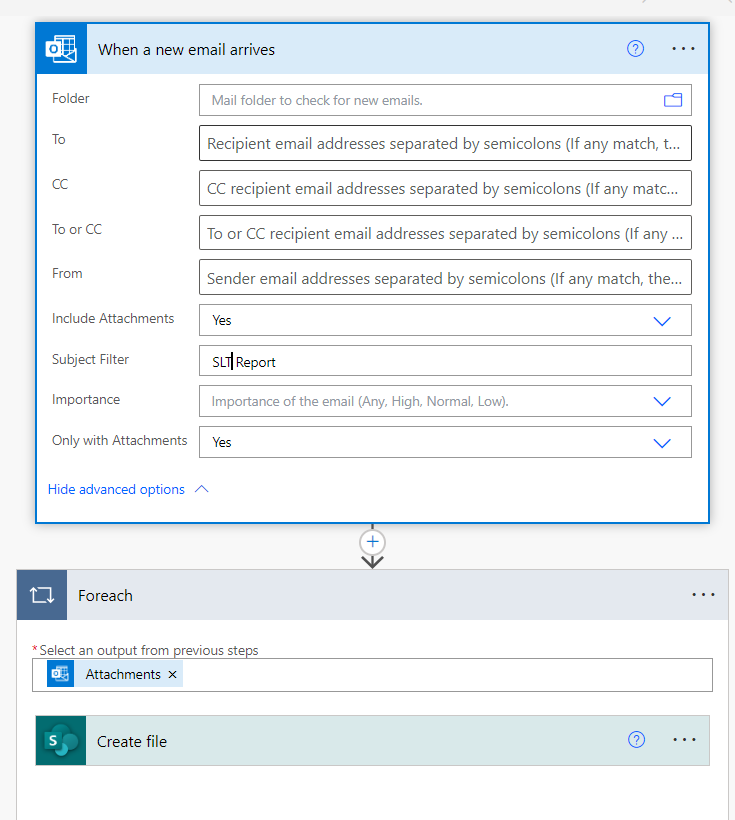 Portal Systems
An external example provided by Microsoft is how Ernst & Young used Power Apps to create a portal system to manage COVID-19 loans. Due to the impact of the pandemic, a solution had to be created quickly in order to ensure businesses could register for PPP (Paycheck Protection Program) and stay afloat.
As many competing companies wanted to provide this service, it was key that EY stood out from the crowd. Thanks to the ease, and speed, of creating a Power App, they were able to win over customers using a prototype whilst others just had concepts. In this case, the app was directly responsible for winning a large amount of business.
What could a school build with PowerApps?
Over the years we have built a number of applications that could be useful to schools. For example;
Door Entry System – But all my staff are in the school MIS? Yes, but they likely also have an email address issued on the school MS Office 365 system. If so you can build a simple Power App to List all your users. On entry to the schools they click their name and it logs whether they are on site or not. This could be enhanced by tracking logging all the times they log on and off the school site. Data could be placed into a Microsoft List which could then be used to make some nice reports of hours on-site. Days not on site and the likes. You could even put in some nice graphs.

The power of apps and Lists could be enhanced with Power Automate. With Power Automate you could ask the system upon creating a user entering or leaving the site to send a message to the head teacher or office admin staff.
Power Automate – How about collating SLT reports for staff meetings by asking them to email a special email with a word document attached. The email would take the attachment, extract the word document and place it in a special folder in SharePoint. Once all the reports from SLT are collected the system could package up all the reports into one word document and issue them to those involved in the meeting for review.

If you wished to have consistently formatted reports with the same headings across the SLT why no create a Microsoft Form with your questions and then link that to Power Automate to collect the responses and convert them to a Word Document that could be stored in SharePoint or emailed to nominated addresses.
Other Ideas for Power Apps
How about emailing your content to webcontent@schoolname.co.uk and it appear as a draft post for editing on your website!
How about approving policy documents in SharePoint and having them update on your iTCHYROBOT Schools Website in the policy section (see our 2023 new features list on how to manage embedding policies across pages!)
How about having your school photo compliance documents from parents in Forms. If a parent removes permission how about that child's images being magically removed from the website. Ok – maybe that's 2025!
Tip: If you are regularly sending emails to set groups why not setup a Distribution Group (Or ask your friendly School IT Tech to help out).
Power Apps sound awesome – I want one?
They really are awesome! We love them here. They offer loads of flexibility and choice. The iTCHYROBOT team really enjoy creating bespoke solutions for schools, especially if it's a bit of a challenge! Why not contact us today and see how we can solve your problems?
Keep an eye out in 2024 as we are looking to integrate Power Automate and Power Apps with your WordPress website.