Oak National Academy Learning Resource Plugin
The Government has recently published further guidance for schools for full opening in September. The link is provided below:
https://www.gov.uk/government/publications/actions-for-schools-during-the-coronavirus-outbreak/guidance-for-full-opening-schools
One of the recommendations, is for the provision of remote learning. This is provided in full detail below:
Remote educational support
Where a class, group or small number of pupils need to self-isolate, or there is a local lockdown requiring pupils to remain at home, we expect schools to have the capacity to offer immediate remote education. Schools are expected to consider how to continue to improve the quality of their existing offer and have a strong contingency plan in place for remote education provision by the end of September. This planning will be particularly important to support a scenario in which the logistical challenges of remote provision are greatest, for example where large numbers of pupils are required to remain at home.
A range of resources to support schools in delivering remote education is available:
from the start of the autumn term, Oak National Academy will make available video lessons covering the entire national curriculum, available to any school for free. These are being in developed in partnership with a wide group of teachers and school leaders to develop lessons in the popular topics. The resources will be as flexible as possible, allowing schools to reorder topics and lessons, to match their own plans and curriculum.
Guidance for full opening – schools
Published 2 July 2020
We have an immediate solution!!!
The team at iTCHYROBOT have developed a plugin that will give your school an immediate, remote learning solution, completely in-line with Government guidance.
Save your school time and effort with our Oak Academy plug-in that will give you the ability to drop learning content directly into your website at the touch of a button.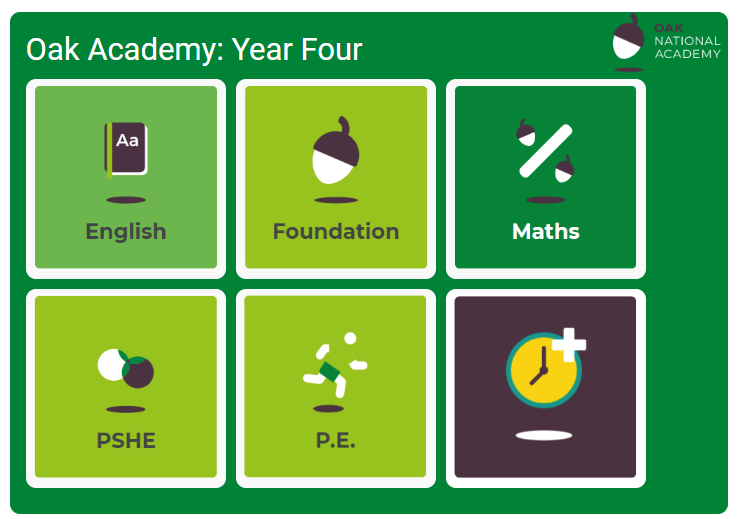 The plugin allows you to drop the above boxes onto any page on your site and select which year they are aimed at this gives parents and students quick access to the resources they need alongside all of your other online learning.
Other things to think about
Policies and Plans for September Remote Learning have you written your policies yet for communication with parents?
Home Learning contract to be read and signed by parents so they know the level of involvement you are looking for and what to expect on a weekly basis.
Using Letters Home to deliver and sign letters in a remote hands free way
---