We have been busy keeping an eye on all the comings and goings at school. One of the main ones being the control of imagery and gaining permissions for these.
We have a new section on the site that looks at these aspects, firstly it gives guidance on what to ask in terms of image permissions in a school setting.
From there we have the site image manager this lists out all the images that have been uploaded to your site, upon clicking the image you then have access to a range of tools these include;
The option to download the image at a range of different sizes for if you need to use it elsewhere.
And option to delete the image from the site if it is no longer safe to use.
Lastly it shows you every location on the site where the image is used so that you can track where it has been used and for what use.
To access this part of the site, simply log in to your website then while browsing the front end of the site you will see our iTCHYROBOT in the bottom left corner, click on the iTCHYROBOT and you will then see the new banner for the safeguarding image check.
With the functionality discussed here plus the addition of our newest forms builder that's included with our sites you have a truly powerful solution to manage the information on your site. If you have any questions on our new features please give us a call or book a demo 01642 688808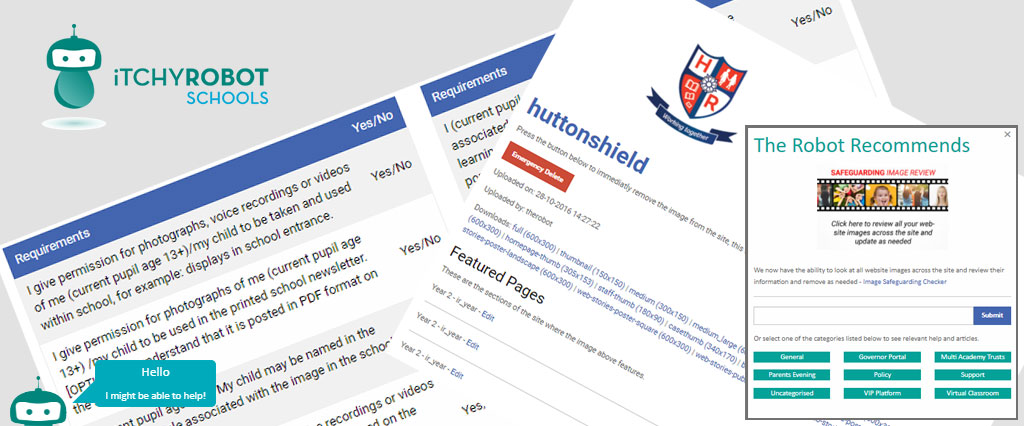 ---