---
The government have published guidance that in short basically requests that school governance should continue as normal observing the government health guidelines see the advice in the article below.
Prior to the Covid Pandemic the iTCHYROBOT team have been working closely with a number of schools on our technical steering board to produce a simple way of managing governor meetings. We started on the build of the governor portal to solve a few problems;
Schools tried to use Microsoft Teams, SharePoint and Google but due to restrictive IT security policies, governors without school email addresses, the system in place are too closed and restrictive.
Features. While Google Drive, Teams, SharePoint, OneDrive, Dropbox all allow for sharing of documents in the cloud they do not bring together all the features necessary run a meeting.
Simplicity. While the commercial systems are feature rich they often provide more than the required features. Alongside the complex interfaces achieving simple tasks such as voting can be done by creating and linking forms and providing URLs for participants. So whilst it is possible to achieve it is often unduly complex for the person setting the meeting and complex for participants to access.
What iTCHYROBOT set about creating was a unified system for meeting management. The portal is centered around the concept of a meeting and participants. Meetings are created and participants assigned. Participants receive and email and are granted access to straight to the meeting page which contains a downloadable calendar file to add the appointment to their personal calendar of choice on their device. The participant can indicate their attendance and review the documents for the meeting in advance.
We have created a single page meeting template so everything is contained in one place for the meeting. There is no trying to find a feature or a document. It is like a single page plan. Voting is contained on the page as is direct access to the online Zoom meeting feature.
Advice for governing bodies
In line with Public Health England guidelines, all non-essential contact must be avoided to stop the spread of COVID-19. That is why the government has given clear guidance on self-isolation, household isolation and social distancing. The department therefore advises against governing bodies meeting in person, and to instead adopt alternative arrangements, for example by using video or teleconferencing applications. These may include but are not limited to: Skype, Microsoft Teams and Zoom. Please remember that all parties will need to agree to these arrangements.
Boards can agree to hold meetings via telephone or video-conferencing without having to meet first. The chair or clerk/governance professional can contact governors directly to agree to alternative meeting arrangements during this lockdown period.
Please note: the department will not be making any changes to the statutory governance functions in any upcoming regulations related to COVID-19. The School Governance (Roles, Procedures and Allowances) (England) Regulations 2013 (regulation 14) allows for governing bodies in maintained schools to approve alternative arrangements for governors to participate or vote at meetings of the governing body, including by telephone or video conference. The model articles of association for academy trusts state that trustees can attend meetings remotely subject to certain stipulations set out in article 126.
The department urges governing boards to be pragmatic in what they cover in meetings during this time, and to be proportionate in the decisions that they are planning to take. We expect governors to focus on urgent, time-bound decisions. We understand that you are likely to want to defer non-urgent decisions/agenda items until future meetings.
Boards should prioritise providing support to their school leaders and staff where needed, to allow them to get on with operational matters. School leaders should stay in touch with the governing board in a proportionate way, including providing information on the welfare of staff and pupils, so that they can retain a strategic overview of the situation and the school.
We urge schools' Get Information About Schools (GIAS) gatekeepers and individuals who have their details on GIAS to keep email addresses up to date. Important information being communicated from the department may require quick and effective action.
We also recommend governing boards have in place contingency plans in case the chair and/or vice chair become unavailable, so that there is clarity about who will be the conduit of information for the board.
Finally, we would like to thank you for your understanding and continuing support through this period. The department is very grateful for the way in which schools, trusts, governing boards, clerks and governor services have quickly responded and supported their communities during this unprecedented time.
Source: https://www.gov.uk/government/publications/school-governance-update/school-governance-update-march-2020
How can we help you?
iTCHYROBOT are currently offering the governor portal for free in this time until September, so there is no reason not to give it a go.
If you have any questions at all or are interested in setting up the governor portal drop an email to support@itchyrobot.co.uk
---
Related Solutions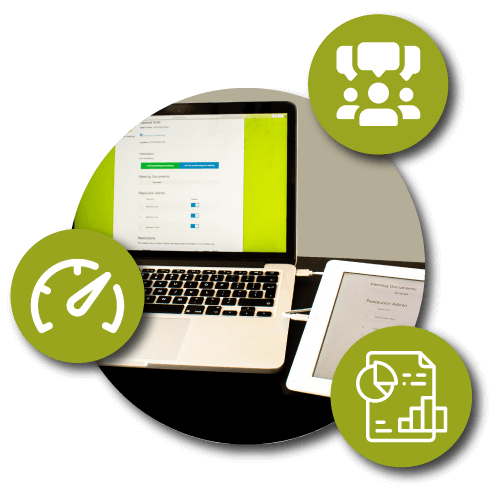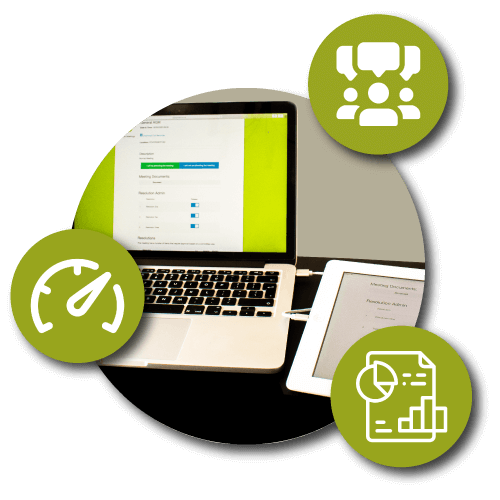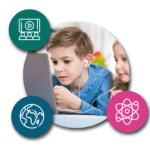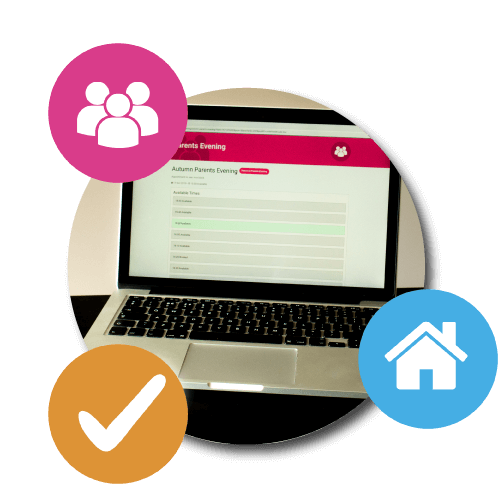 ---